Visiting Buckhead Internal Medicine
The physicians and staff at Buckhead Internal Medicine will do all we can to provide efficient check-in and minimal waiting time. There may be occasions you have to wait, and if so, please remember that you will always receive the care and attention you need from our physicians and staff.
To make your office visit go more smoothly, always bring a list of your current medications with you.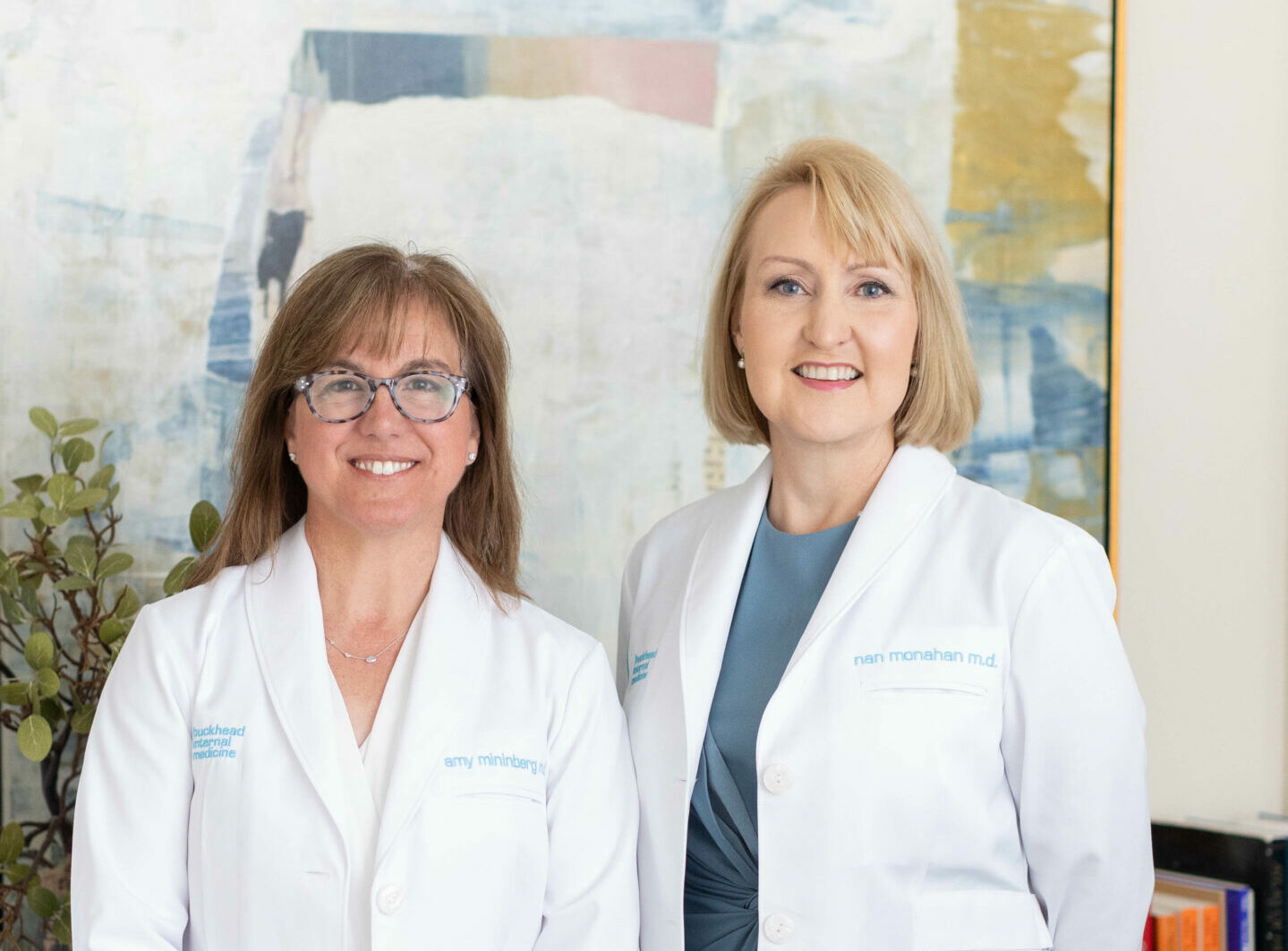 If you are on mychart, you will receive an appointment reminder. If you need to change your appointment, please call 404-603-2800 to speak with one of our staff members.
Each time you visit us, please bring a photo ID and your current insurance card with you. Please check in at the front desk and present your Insurance Card and valid ID. If you have a co-pay or a past due balance, you will be able to make your payment at this time.
When the Medical Assistant calls your name, you will be escorted to an examination room. Once there, the reason for your visit and other basic information will be taken. Then your physician will see you.
Please note that it is very important to check out after your appointment. A summary of your visit and special instructions from your physician will be provided when you check out. You will also be able to schedule your next appointment if needed. This is also when any balances from your visit should be settled.
Helpful Tips for Your Visit
Here are some tips that will help us give you the best possible care at Buckhead Internal Medicine:
Make sure your physician knows all the medications you are taking. This includes prescription and over-the-counter medicines, as well as dietary supplements such as vitamins and herbs.
Make sure your doctor knows about any allergies and adverse reactions you have had to medicines. This will help you avoid getting a medicine that can harm you.
Make sure you know the prescriptions your physician prescribes. Always verify that it is the medication your pharmacy dispenses to you.
If you have any questions about the directions on your medicine label, ask your pharmacist to explain them to you.
Ask for information about possible side effects of medicines prescribed to you. If you know what might happen, you will be better prepared if it does, or if something unexpected happens instead.
If you see a specialist or another physician outside Buckhead Internal Medicine, ask for a copy of your medical record and bring it with you the next time you see Buckhead Internal Medicine physician.
If you have tests performed at our office and you don't hear from us within five (5) days, please call our office.
Sign up for MyChart! With MyChart, you can access your medical records, plus track and review current health issues, medications, allergies, and immunizations.
Communicating With Our Office
Here are some tips that will help us give you the best possible care at Buckhead Internal Medicine:
Our voice mailboxes are checked regularly, and calls are returned during business hours.
Please leave a complete message including your full legal name, date of birth, your physician, your reason for calling, and a contact number so we can return your call.


Via the MyChart Patient Portal
Send secure messages to our office via Mychart
Secure and reliable access to our patients' medical records is available through our on-line electronic medical records system.
The relationship between the doctor and patient is confidential and any information exchanged will be held in the strictest of confidence. Confidential medical information will be released only with the express consent and authorization of the patient.
Appointment Cancellations
If you need to reschedule or cancel an appointment, we require a minimum cancellation notice of 24 hours. Please remember that confirmation reminders from us are only a courtesy. Our failure to confirm your visit does not relieve you of your responsibility to cancel your appointment.
To cancel or reschedule, please call our office.
Failure to Pay at Time of Service
All fees that are your responsibility are due at the time of your appointment. These include any co-payments, co-insurance, deductibles, or any other charges not covered by your insurance provider.
For our patients' convenience, we offer a variety of on-site diagnostic tests. If your physician orders any of the tests listed below, explanation and instructions will be provided prior to the test.
Comprehensive Laboratory Services
Full-service, in-house laboratory
Determines % body fat and where it is
Used to help determine if bones are fragile and more likely to break
Measures the heart's electrical activity
Estimate of the oxygen level of the body
Diagnostic test for Strep throat that brings immediate results
Diagnostic test for Influenza that brings immediate results
Rapid Antigen Covid Testing
Diagnostic test for Influenza that brings immediate results
Results may take up to 72 hours